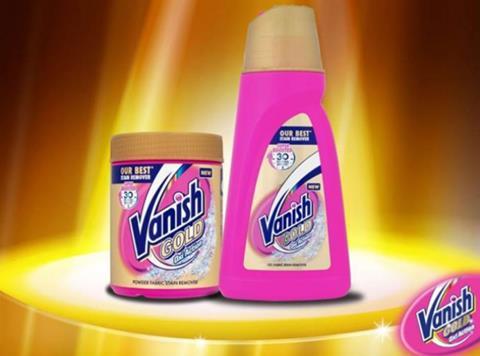 Reckitt Benckiser today said it still expected to hit its full-year targets despite "slow market conditions", with the UK one of its strongest performing operations.
The company reported like-for-like growth of 3% in the third quarter, excluding its pharmaceuticals business (RBP), which it said it was on course to demerge from the company before the end of the year.
It said it would hit full-year growth targets at the lower end of the 4-5% range.
RB said its UK operations had delivered "consistently strong performance throughout the year", driven by the Vanish, Scholl, Dettol and Gaviscon brands.
"RB delivered a robust performance in tougher markets in the third quarter," said chief executive officer Rakesh Kapoor.
"We continue to sharpen our focus on driving the core business and in particular our health operations, which continue to show strong growth.
Kapoor said RB had been making good progress from efficiency programmes and said the plans for the spin-off of RBP was also progressing well.
RB announced in July that a demerger of the RBP business would see its shares being separately traded on the London Stock Exchange.