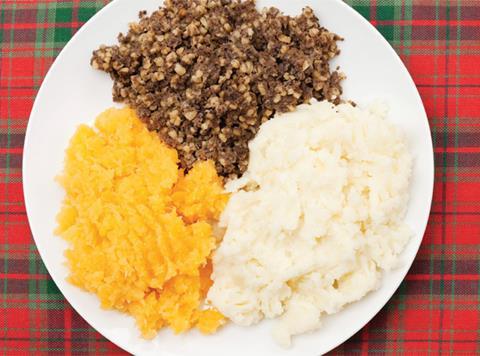 Scottish food exports surpassed the £1.1bn mark for the first time last year, Scotland's food secretary has announced.

Richard Lochhead shared the figures, which were extracted from last year's official HMRC export statistics, during a visit to Edinburgh's Mara Seaweed this week.

However, falling international sales of the nation's top export, whisky, meant total food and drink exports remained flat at £5.1bn. The Scotch Whisky Association said in April that, after a decade of continuous growth, whisky exports had last year fallen 7% to £3.95bn.

The number one export destination for the industry in 2014 remained the US, worth £800m - with France just behind, at £734m. They were followed by Spain (£247m), Germany (£208m) and Singapore (£202m).

The relative size of other markets indicate where the priorities may lie for Scottish food producers in the coming years. Food exports to the UAE rose 25% to £124m, while sales to China shot up 82% to £46m.

Fish & seafood contributed £613m to the total - £38m more than in 2013, and more than half the total food exports.