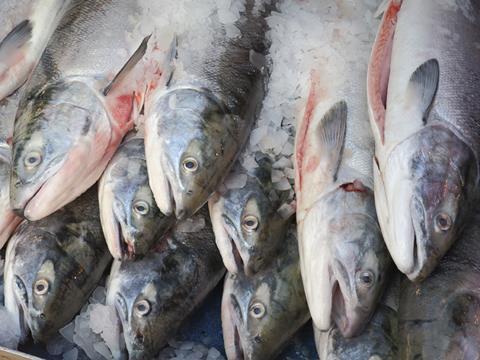 A hike in revenues in the fourth quarter helped the Scottish Salmon Company (SSC) to a record year in 2014.
Sales of £125.9m for the full year were 53% ahead of 2013, with £30.8m being contributed in the final quarter, 43% higher than in the same three months a year earlier.
The salmon farming group, which operates from 60 sites in Scotland, said increased export sales and improved efficiency contributed to the "strong" results.
SSC achieved the highest harvest volumes for the quarter in its history, with 7,373 tonnes – an increase of almost 40% on the fourth quarter of 2013. It harvested 30,183 tonnes in total during the year, with sustained warm water temperatures enhancing growth.
Exports for the year rose to account for 42% of the total – up from 37% in 2013 – with SSC now trading in 23 countries.
"A great deal of hard work and commitment has been required to achieve our record results for 2014," managing director Craig Anderson said. "Over the past year we have undertaken major developments in our business to ensure we have adopted a market-led focus and sought to grow our export business.
"Salmon is Scotland's largest food export, to which we are a significant contributor. "
SSC is a subsidiary of The Scottish Salmon Company plc, which is listed on the Oslo Bors stock exchange.