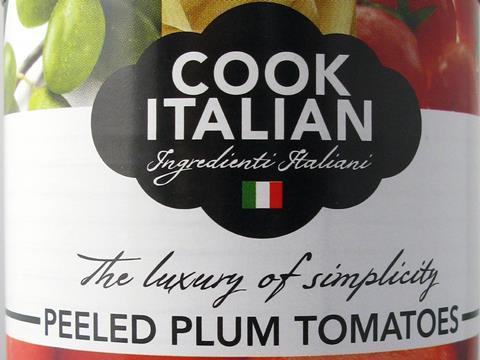 Private label and branded supplier LDH (La Doria) saw revenues slide last year as own brand canned tuna suffered a plunge in market share.
LDH, which produces own and branded label fruits, vegetables, fish and ready meals, saw revenues slide 4.1% in the year to 31 December 2014 to £309m.
The company, in which Thai Union Group owns a minority stake, said this turnover drop was precipitated by overall deflation and lower sales volumes.
In particular, it noted than own-brand canned tuna - in which it is a major player - has suffered a "substantial decline in market share" due to the "huge differential" in the price of pole-and-line caught tuna (which is ranged by LDH's major customers) again purse-seine-caught tuna sold by major brands.
LDH said "new strategies will have to be found" to reverse this decline.
Despite the turnover decline, pre-tax profits were down a more modest 1% to £11.6m from £11.7m last year and reported profit edged up to £9m from £8.8m.
LDH said its Cook Italian brand continues to gain listings and market share and it plans to expand the range and push its credentials as an authentic Italian brand.
LDH is a major importer of Italian tomatoes for the UK market, with customers including Tesco, Asda, Sainsbury's, Morrisons and Co-op.
The company also moved to a new headquarters in St. Inves in January 2015.