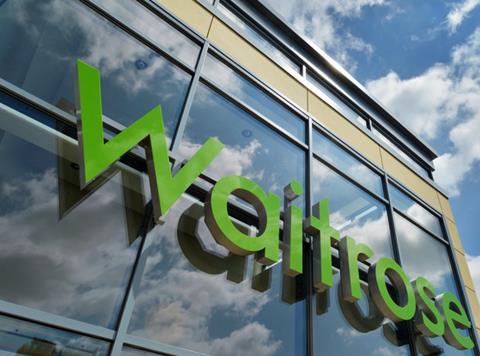 Year-on-year Christmas sales at Waitrose fell 12.5% in the week to 31 December as the timing of Christmas Day this year affected comparative sales.
The John Lewis weekly trading update showed Waitrose sales dropping to £109.7m from £125.3m in its 22nd week of the year.
However, total sales excluding fuel were up 31.1% in its 21st week – the week to 24 December – as it included two extra days of sales as Christmas Day and Boxing Day both fell in the equivalent week last year.
Both non-trading days were in the 22nd week this year, compared to only New Year's Day as a non-trading day in 2015.
Marketing director Rupert Thomas said over the two-week period the supermarket saw a 14% uplift in party food, 9% growth in Christmas cakes and 11% growth in frozen desserts.
Festive home items, such as crackers and wrapping paper "performed strongly", while Christmas trees were up 20% year-on-year.
Alternatives to turkey also grew this year, with duck up 13%, beef up 6% and slow cooked meats up by 63%.
Finally, English sparkling wine sales were up 65% compared to a 13% uplift in champagne.
John Lewis Group will announce its full Christmas trading results on Thursday next week.