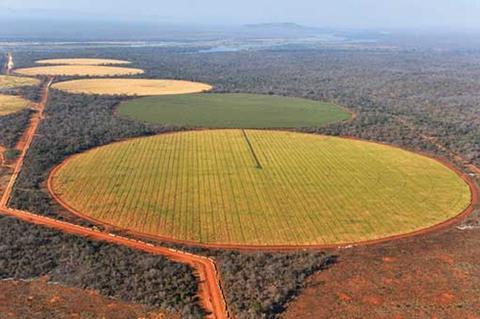 UK-listed African agriculture firm Zambeef Products announced a first-half loss of US$6.5m, citing economic headwinds and increased competition.
The company made a profit of $6.4m during the same period last year, but recorded a loss as sales fell 9% to $140.2m. Gross profit was down 18% to $45.9m and EBITDA fell 48.5% to $8.5m.
The company's shares fell over 11% after the news on London's AIM market.
The company, which has operations in Zambia, Nigeria and Ghana, said that export sales grew by 27.8% to ZMW123.4m (£11.6m) during the first half and now represent 15.6% of total revenues.
Chairman Dr Jacob Mwanza commented: "Our financial performance has been adversely impacted by macro-economic challenges and external events.
"With the operational platform which we have established over the last few years and the demographic drivers for growth in Southern Africa, we believe that Zambeef is well placed to become a regional food player. With this goal in mind, we are actively looking at forging strategic alliances and partnerships with global industry players, as well as unlocking value from within the group."
Zambeef produces and distributes beef, chicken, pork, milk, eggs, dairy products, fish, flour, edible oils and stock feed in Zambia and the surrounding region.