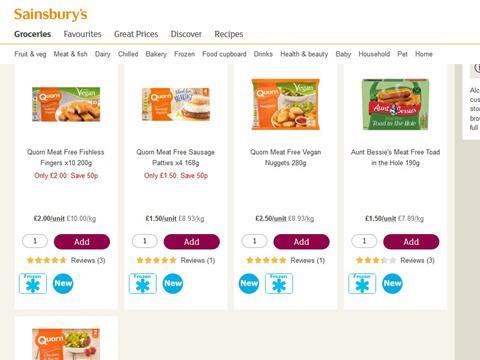 Sainsbury's has increased its meat-free frozen range shortly after announcing its project to encourage vegetarian product choices.

The supermarket advertised the addition of five new meat alternatives from Quorn and Aunt Bessie's on its website this week.

Quorn represented four of the lines - fishless fingers, chicken and bacon lattice, sausage patties and vegan nuggets - while Aunt Bessie's gained a listing for its toad in the hole. Rsps range from £1.50 to £2.50.

Last month, the retailer announced it would trial new-format stores that encourage customers to buy more vegetables and less meat, as part of a research project with Oxford University.