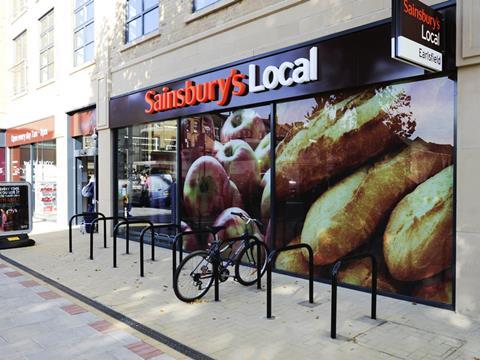 Sainsbury's could be set to launch a new food-to-go range that includes dairy, fresh and confectionery products.

The supermarket filed a trademark for the term 'on the go by Sainsbury's' last month, spanning categories such as milk, fresh fruit & veg, biscuits and prepared salads.

Sainsbury's would not comment this week, but the name suggests it may tie in with its focus on convenience. Sainsbury's trialled opening a standalone food-to-go outlet called Fresh Kitchen back in 2011 but shut it a year later. It went on to focus on its in-store offering and, in a 2014 strategic update, announced its intention to open more small c-stores that specialise in food to go.

Since then, Sainsbury's has grown its number of convenience stores from over 600 to 773.

At the presentation of its annual results in May, chief executive Mike Coupe said designated food-to-go counters - currently being trialled in certain new-look Sainsbury's stores - were proving popular.

The UK food-to-go market is worth £22bn and the average spend per trip is £3.81, according to December figures from sandwich manufacturer Adelie Foods, which supplies Sainsbury's.