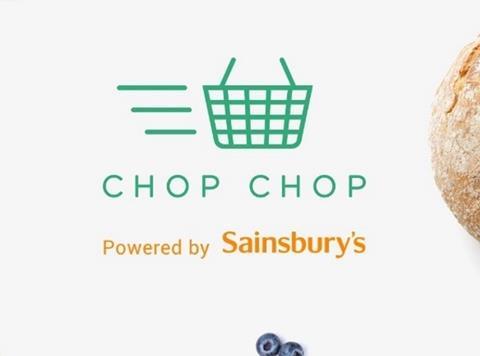 Sainsbury's is shooting to become the first supermarket to offer Click & Collect shopping in under an hour with the trial of a new 30-minute service.
It launched today at the retailer's Pimlico store, where customers who order up to 25 items through its Chop Chop app will be able to pick their shop up, free-of-charge, in half an hour.
Orders will then be retrievable by showing an order number sent via the app or by email at the store's Chop Chop desk. The trial is only available for Android phones.
Sainsbury's would "offer a customer experience that is differentiated in terms of price but also in terms of service, with complete customer autonomy and excellent flexibility", said Sainsbury's Director of Online Clodagh Moriarty.
It wanted to "continue leading the way" as shoppers became more focused on convenience, having introduced one-hour delivery from select stores last year, she added. "We hope to see a positive response from our shoppers."
Tesco introduced one-hour delivery service Tesco Now for shops of up to 20 products for its central London customers in June, charging £7.99 for the service, or £5.99 for two-hour delivery.
Morrisons introduced a 'store pick' service with Amazon Prime in November 2016, through which Amazon Prime customers in selected areas could have shopping delivered within one hour for £6.99, or in a two-hour slot for free.