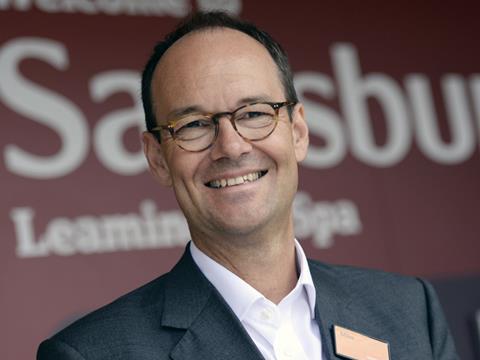 Sainsbury's boss Mike Coupe has hailed the Trump presidency as a sign we live in "uncertain times".
The shock election results proved market forces were becoming "very difficult to predict", CEO Coupe said at the presentation of the supermarket's half-year results this morning, when it unveiled a 1% drop in like-for-like sales.
Although Coupe refused to be drawn on the impact on food and drink, he said Trump's election had created "another layer of uncertainty" in the market. And he forecast it would result in long-term currency fluctuations as the result provoked an immediate fall in the dollar.
Sainsbury's would be best placed to cope with the fallout from any fluctuations from Trump or Brexit, Coupe argued, as it had an emphasis on British sourcing.
On the subject of Brexit, Coupe remained characteristically tight-lipped on its impact on supplier prices. But he stressed that Sainsbury's would resist price rises as much as possible.
"There are cost pressures within the supply chain," he admitted. "Our job is to mitigate the pressure on our suppliers and to mitigate any impact on customers."
"I won't comment on specifics but what we are always looking for efficiencies in our supply chain. But we always maintain the quality of the products we sell, particularly own label."