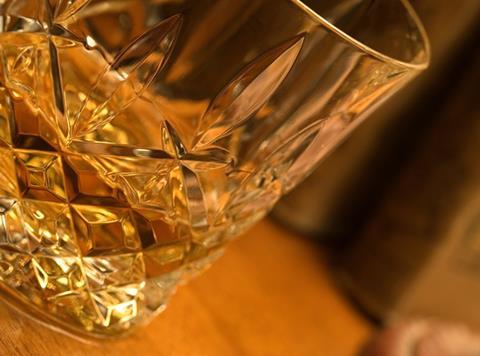 Scotch whisky is under "sustained pressure" from taxation, with spirits facing a more punitive tax burden than any other consumer product in the UK, the industry has warned.
Representatives of the Scottish Whisky Association (SWA) met the economic secretary to the Treasury Nicky Morgan yesterday to discuss the effect of above-inflation excise duty on the industry.
Whisky drinkers pay 48% more duty than beer drinks for the same amount of alcohol, said SWA chief executive David Frost, and VAT and duty now account for 79% of the average price of a bottle of Scottish whisky.
"Scrapping the duty escalator and freezing alcohol duty this year would benefit the UK economy and hard-pressed consumers," he said, adding that it was unfair that one part of the drinks industry had been singled out, when the government removed the escalator from beer last year.
Duty has risen 44% since the duty escalator was introduced in 2008, according to the SWA, and while exports are increasing, the UK market for Scotch has declined 12% by volume. It is now 21% lower than it was a decade ago.
"An unfair tax system, penalising an important domestic industry, sends the wrong signals to overseas governments," Frost said.
"We hope the government will listen to our concerns about the negative impact of the alcohol duty escalator and agree that enough is enough."