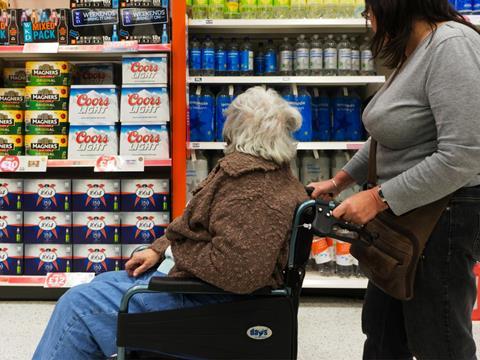 The Association of Convenience Stores (ACS) has launched new guidance for small retailers on how to meet the needs of disabled customers.
The guide, developed in partnership with the Business Disability Forum, covers a range of issues including wheelchair access, how to assist blind or visually impaired customers and how to assist those with dementia.
Figures from the Business Disability Forum show that at least one in three customers in the UK is either disabled or close to someone who has a disability. It has also revealed that disabled customers have a spending power of around £80bn a year.
"This is a great user friendly guide of value not just to retailers but to all organisations," minister of state for small business and enterprise, Anna Soubry MP said.
"So I urge everyone who has contact with people who have a disability to read it and take on board the very sensible and sensitive recommendations."
ACS chief executive, James Lowman said it is particularly important for convenience stores to meet the needs of their customers.
"Convenience stores serve a wide range of customers from all age groups, social demographics and backgrounds and can play a particularly important role for disabled and elderly customers who value the personalised service and convenient location of a local shop," said Lowman.
"This guide helps retailers and staff to make their stores as accessible as possible, and to meet the needs of disabled customers".