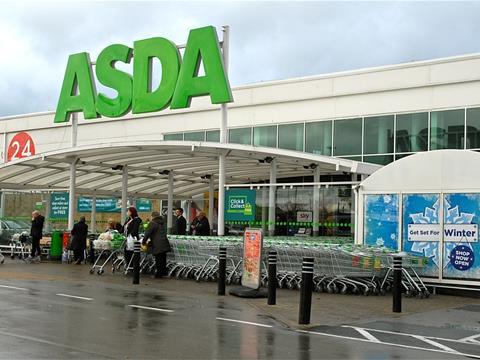 Asda Norwich emerged triumphant in this week's Grocer 33, earning impressive scores in almost every category.

With top marks for layout, this "popular" branch provided exemplary and "very professional" service, even though it fell down on availability, with four products out of stock.

Sainsbury's Blackpool came in second place with a "large and spacious" store that was "easy to navigate, with large signs, good-looking produce and three metre-wide aisles". Clever ideas were also commended. "There was a stack of baskets against a pillar - a nice touch for those struggling to hold everything in their hands," our mystery shopper noted.

Waitrose Weston-super-Mare had "many gaps" on the chilled shelves and the floor between the cereal aisle and wine aisle was "smeared in dirt". However, strong availability helped Waitrose claw back points. Its deli cheese counter was praised for being "particularly attractive with lots of variety and an abundance of stock on show".

Tesco, too, had "knowledgeable, attentive and friendly" staff, but our shopper said they were few and far between and found it "disappointing to have to go searching for them". Plus, certain sections were tucked away in "slightly illogical areas of the store".

Languishing on the store standards front was Morrisons Sidcup with a "dirty" floor in the cheese aisle. Our mystery shopper reported "blood on one of the lower shelves of a meat cabinet". Elsewhere, the checkout assistant was described as "particularly helpful and well-organised".