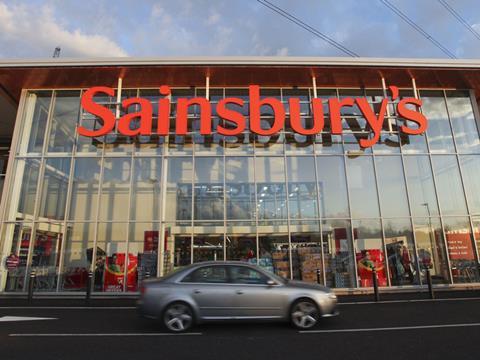 Sainsbury's in Cheltenham is our winner this week. The entrance was "clean and tidy" and featured a "bright and cheery Easter display". The "fruit & veg was low on soft fruit" but that was being remedied. Staff were "friendly and helpful" and took our shopper to items she was searching for. Only one item was unavailable.

Asda North Hykeham and Morrisons Leek tied for second, scoring 82 points each, and Waitrose wasn't far behind with a score of 80.

Asda impressed by having "somewhere safe to leave your dogs before going inside". There was lots of restocking happening, with "lots of empty boxes and spaces on shelves" and the floor in the chilled aisle "was a bit dirty". But staff were friendly and "easy to find".

Morrisons "appeared to be newly refurbished" with a "huge food-to-go section in the entrance". Inside, it was "apparent that Morrisons had embraced Easter and there were lots of neat, colourful displays". However, reduced to clear sections "looked messy". Staff "didn't all wear name badges but were easy to spot in their green uniforms". A manager was "very helpful in searching for an item".

Waitrose in Guildford is a "relatively new store and the entrance had big wide doors, which were very welcoming". Staff who were restocking were "considerate and tidy".

Tesco in Birkenhead "wasn't very busy". It is a "big store but well laid out, clean and ordered". Staff were "helpful and suggested alternatives when the wine was not available". Availability was poor.