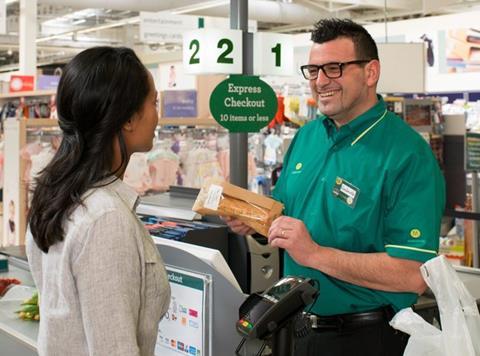 Availability was poor in our Grocer 33 mystery shopping survey for the second week in a row, which meant it was the excellent customer service and ease of shop that set winner Morrisons apart.
Staff at the Aylesbury store delivered full marks for customer service this week, pipping Asda Poole to the post. Where Morrisons really beat Asda was in terms of store standards, gaining 15/20 ­compared with 10 at Asda.
Asda Poole's 'narrow aisles' were criticised and not helped by a number of "manned and unmanned restocking trolleys". The store was "messy", the fish counter was closed and trays in the hot food section lay empty.
Sainsbury's Cheltenham had a "mixed standard of staff". Although all were neatly presented and a few were described as "extremely helpful" or "pleasant", others let the side down. One - manning an in-store Nectar card promotion - "appeared bored" and "failed to speak to one person".
Waitrose Swaffham was very attractive with "lovely borders, plants and trees" in the car park but three products were out of stock and poor customer service left our mystery shopper disenchanted. "If it wasn't for one young man and his fantastic customer service, I would have been very disappointed with my experience," our shopper said.
Although well-ordered and attractive, recently opened Tesco Rotherham failed to provide a great shopping experience. Helpful employees were "few and far between" and when found had "little product knowledge of the more obscure items on the list". The checkout operator also yawned.