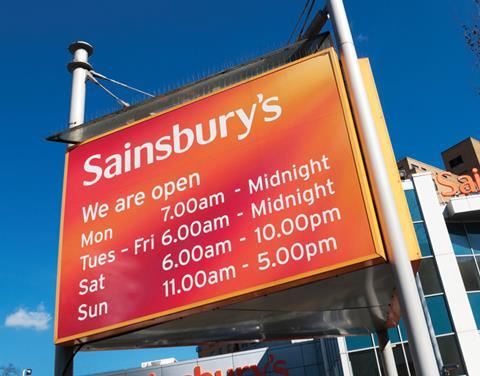 This week's winner was Sainsbury's in Crawley. On this Sunday lunchtime shop, the store was busy but still managed to score full marks for availability and shop floor service. Our shopper noted an employee helping, without needing to be prompted, "an elderly lady who couldn't reach a product" - and reported a "pleasant" and stress-free ­experience overall.

Morrisons came second with its "very light, fresh and modern" Kirkstall store in Leeds. Our shopper loved the "amazing" aroma of "freshly cooked bread, which hits you straight away". The fresh food area was good but there were "quite a few gaps on the shelves".

Asda in Stafford was "tidy and ordered" and a "pleasant experience" with "helpful and friendly staff". However, it took too long due to "several products I couldn't find or were out of stock". Three items were unavailable.

Tesco in Basildon "had few assistants to ask for help" despite being busy. There were also obstacles in aisles, one of which our shopper almost slipped on, while "several aisles" had cages in them. Our shopper witnessed an incident when water bottles were dropped and an expletive was heard from one worker, shocking customers in the area. Availability was poor.

Waitrose in St Katharine Docks, London, felt like a "luxurious experience" as the store is "lovely and bright". Unfortunately, not only were six items unavailable, but "not one member of staff offered to go and check" for out-of-stock items. Freezer cabinets were particularly depleted.