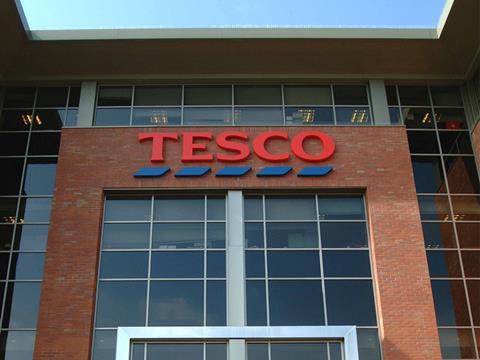 Tesco achieved its highest-ever score in The Grocer 33 on Easter Saturday morning. And it was a high-scoring week all round: guest retailer Iceland came in last, but with a score higher than last week's winner.

Tesco Dundee got it all right: a full basket, a short queue, offering a bag for life, and "exceptionally friendly" staff.

Asda Bromborough was "busy" but "ordered and clean", the layout made it a quick, hassle-free shop and staff willingly helped find products. Despite a slight queue, the checkout assistant was friendly. It offered a full basket, too.

Sainsbury's Eltham branch was "spacious", with wide aisles, and displays were attractive. There was plenty of Easter merchandise and stock levels were "impressive" (and again all 33 items were purchased). But staff didn't always take our shopper to items, and at the till there was a long queue.

There were a few restocking trolleys and cages in the way at Waitrose Ipswich, but products were generally displayed to a high standard. However, the checkout assistant "didn't show any care or attention" and three products weren't stocked.

Morrisons Portsmouth was "cluttered", with beer, crisps, hot cross buns and sandwiches heavily promoted. Signage could have been better but staff were "good". There were three mistakes on the receipt and a couple of not-stocked products.

Iceland Canvey Island was "well-ordered and clean". Staff were friendly but didn't check the stockroom, and six items were not stocked. The "happy" checkout assistant even pointed out some missed multibuys.