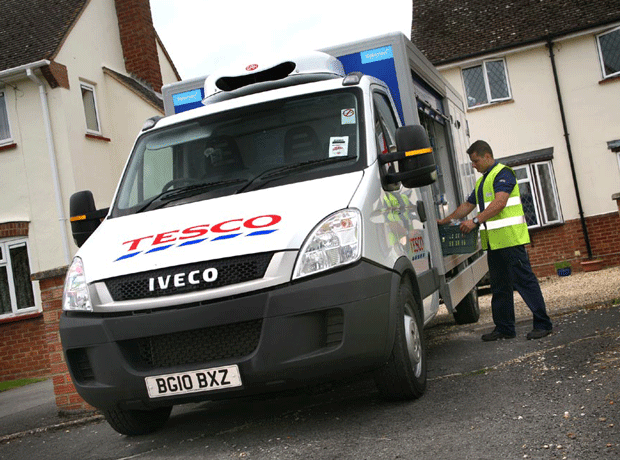 Tesco Newmilns claimed the online G33 win this week, thanks to a perfect score for website navigation and good availability. Our shopper was impressed with the "straightforward" registration process and an "easy to use" search engine. Despite zero points gained for the use of eight carrier bags, there were no glitches, the delivery driver was "friendly" and items were in "perfect condition".

Morrisons Ross-on-Wye was second, with strong results in website navigation and driver service. However, the six bags used during delivery cost it valuable points, as did a lack of information supplied for items not stocked - there were "no alternatives or explanation".

Waitrose Portsmouth just missed second place. It had a near-perfect score for website navigation and outperformed rivals in driver service. However, unsatisfactory alternatives were offered to out-of-stock items. The use of six carrier bags also lost it points.

Online shopping at Asda St Dennis proved to be a "smooth" experience. No carrier bags resulted in extra points and 33 items were delivered despite two being substituted on delivery. However, an "untidy" ­delivery driver lost it points.

Ocado's website was easy to navigate, but it was difficult to locate customer service help. The site also returned no results for a misspelt item.

Sainsbury's Crawley was last, with low scores for substitutions and driver service. Two items not stocked cost points, as did one item substituted on delivery. Some produce appeared "bruised" and the delivery driver didn't help to unpack.