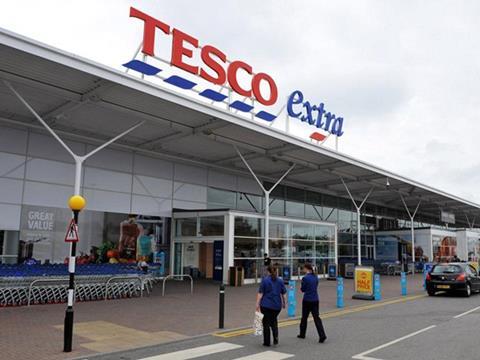 A "bright, clean and spacious entrance", "attractive displays", "wonderful and approachable" staff on the shop floor, a solid performance on availability and store layout - and a perfect checkout score to cap it off - all this helped Tesco's Toxteth store to this week's win.

Asda Stockport came second, claiming full points for shop floor service and car park. However, poor availability and a long checkout queue brought its score down. Some staff also appeared displeased when asked for help in locating items.

Sharing third place were Morrisons Bristol and Waitrose Barry. While Morrisons' availability score was higher, it was let down by shop floor staff who blocked aisles with their restocking trolleys and failed to check the warehouse for items not on shelves. A trainee checkout operator also failed to acknowledge our shopper.

Waitrose too shared low scores on store standards and shop floor service, with "varied levels of helpfulness" received from staff. Some failed to check the stockroom for items not on shelves, while others claimed they were unable to help due to working in a different department. The checkout operator was also "distracted". Availability was poor, too.

Not as poor as it was at Sainsbury's Portsmouth, however - 10 items were either out of stock or not available. Store layout and store standards also disappointed, with only "average" displays, along with the odd obstruction from restocking trolleys. One staff member claimed an item was not stocked - but our shopper found it later anyway.