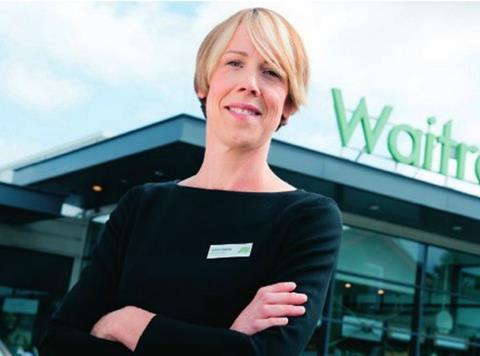 Despite a busy bank holiday Friday, Waitrose Altrincham – situated on a housing estate – offered its shoppers excellent customer service. Staff were eager to assist shoppers and its range of counter services were "attractively presented, well-stocked and manned with friendly staff". Richard was "especially polite" and the store boasted a "clean and tidy" interior.
Close behind was Tesco Horsham, where customers were greeted with a "well-lit, clean and spacious entrance". All 33 items were obtained but unfortunately lots of restocking crates obstructed our shopper, resulting in some aisles being avoided altogether.
Sainsbury's Preston was "relatively easy to navigate", and customers were not hindered by staff restocking shelves. However, not all staff were proactive in checking the stockroom for items and they "didn't make eye contact" or initiate conversation.
Asda Shepshed featured a "bright welcoming entrance", with attractive fruit & veg displays. Peripheral services were well stocked with "plenty of options". Unfortunately, some restocking trolleys "completely blocked" aisles, which, although manned by staff, left shoppers having to move them.
Morrisons Glastonbury shared last place with Asda this week, due to a strange store layout and poor availability. "Signs did not always correlate" with items on the shelves and there were many trays of produce left within the aisles. But despite lacking a welcoming interior, at least displays were attractive and staff were attentive to our shopper's needs.