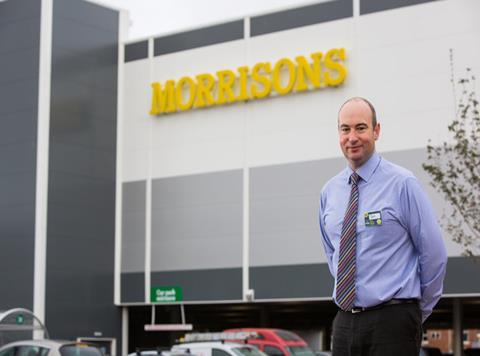 Morrisons Birtley won this week's mystery shopper survey to break a five-week winning run from Sainsbury's. With 87 points, it owed its victory to "high standards", an "open, welcoming" feel, approachable staff and full availability in this Sunday lunchtime shop.

Sainsbury's Paignton wasn't far behind, collecting a score of 80 thanks to high store standards and a good layout. The store appeared "well-maintained" and staff took the time to show our shopper to her items. However, they did not check the warehouse for out of stock products.

In third place, Tesco Acre Lane achieved the best checkout score this week. While "aisles were clearly marked", unattended empty boxes caused our shopper to trip.

Asda Hounslow failed to impress due to "unmanned trolleys causing obstruction" throughout the store. While staff were "friendly and helpful", our shopper had to queue at the checkout for 12 minutes.

Waitrose Milton Keynes struggled to provide shoppers with an easy experience. First impressions were that it was "cluttered" and aisles "felt quite cramped". It was also "difficult to locate staff". However "explanation signs on the tills" and a carry to car service promoted customer service values.

Our guest retailer this week was Iceland Preston, which came last due to availability issues. Staff were scarce, and the "occasional piece of cardboard" littered its floors. However, "stock was tidily presented, aisles were free from obstruction and freezer cabinets were well-ordered".