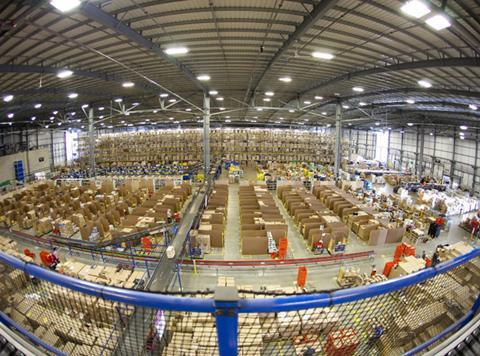 Amazon has overtaken Walmart as the world's biggest retailer by market capitalisation after a surprise 20% earnings boost sent its shares soaring.
A 19% share price boost pushed Amazon's market cap to more than $261bn (£169bn), overtaking Walmart's current market cap of $235bn.
Amazon's second-quarter revenues were up 20% to $23.2bn, considerably higher than consensus predications of $22.4bn.
Revenues were driven higher by an 81% boost in sales from its cloud computing division, Amazon Web Services, and the success of its "Prime Day" on 15 July.
Amazon said profits in the second quarter increased to $92m, compared with a loss of $126m a year ago. Analysts had expected a loss of $52m.
The firm was also upbeat on its prospects for the current third quarter, forecasting sales would grow between 13% and 24% compared to last year, much higher than analysts had predicted.
Amazon, which has an online grocery offer in the US, is expected to launch a trial of its Amazon Fresh business in London in September.