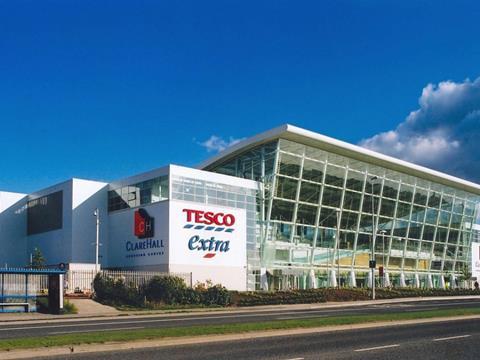 Mike Ashley's Sports Direct has taken a £43m bet on Tesco's shares rising in value after entering a put option agreement with Goldman Sachs on the beleaguered supermarket.
Sports Direct announced this morning that the agreement references 23 million Tesco shares, representing a 0.28% stake in the Britain's largest supermarket.
Under the terms of the agreement, Sports Direct will make a profit if the shares rise before the expiry of the option, but if the shares fall below a pre-set exercise price Sports Direct will have to buy the shares or pay the cash difference.
Read more on Tesco.
Sports Direct will have a maximum exposure of £43m under the terms of the option. The sporting goods retailer did not reveal the exercise price or the date of the option's expiry.
The company stated: "This investment reflects Sports Direct's growing relationship with Tesco and belief in Tesco's long-term future."
The deal mirrors Sports Direct's investment in Debenhams in January when it took out an option to buy a 6.6% stake in the department store group.
Tesco shares are down almost 16% since Monday's announcement that it overstated its first half profit guidance by £250m due to accounting issues.
The supermarket held talks with Sports Direct last year about co-location sites on retail parks.