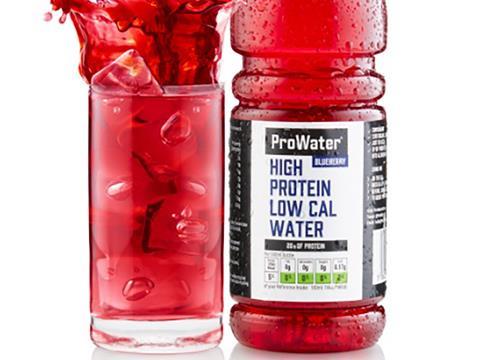 Health drinks company Brainwave Drinks is taking aim at "misleading" protein products with the launch of a new protein water brand.
ProWater is aimed at health-conscious consumers looking to avoid the sugar, fat and carbs often found in protein bars and shakes, said Brainwave founder and CEO Richard Baister.
"When people try to eat healthier, they often unknowingly end up buying products that contain the very things they're trying to avoid," he added. "We wanted to launch something cleaner, which delivers high-quality protein."
Available in Blueberry, Red Berries and Citrus Mint variants, each 500ml bottle of ProWater contains 20g of protein and 90 calories (rsp: £2.49).