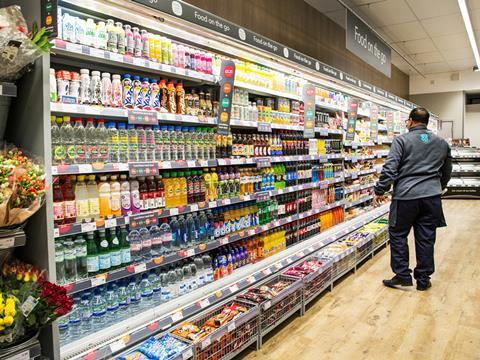 The soft drinks industry needs to win back its "license to operate" by rebuilding trust with consumers deserting the sector because of the war on sugar, it has been warned.

Peter Harding, president of the British Soft Drinks Association (BSDA), told its annual lunch he hoped the industry could "rewrite the conversation" by ploughing itself into reformation and new product innovation.

"Our mission is not just to reduce the sugar in our products but lead the way in changing long-term consumer behaviour," he said.

The industry was on course to smash its target of reducing sugar in its products by 20% by 2020 said Harding, who is CEO of Lucozade Ribena Suntory, adding that latest forecasts suggested it would "do far, far more than that".

But while the BSDA boss, who is spearheading opposition to the sugar levy, said the sector was "making impressive progress" and "leading the way" in sugar reduction, he admitted it had lost the faith of many consumers.

"We need to win back that trust," he said. "We must try to walk the tightrope between responding to government and the stakeholder alliance while also creating the drinks and brands to meet the future needs of our consumers.

"We must build bridges with those who criticise us and we must set the standard by which other sectors of the food and drink industry will be judged.

"It's ambitious but only when we start doing this will we be on the road to rebuilding our reputation," said Harding.