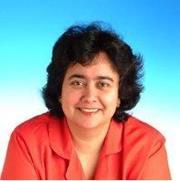 Sophia Nadur
Hertfordshire
BSc. MBA. LLB. 20+ years global marketing/innovation experience with Coca-Cola, Mars, Unilever and Kraft/Mondelez. Healthy beverage startup co-founder/CEO (www.drinktg.com). Qualified lawyer. Passionate advocate for better-for-you food & drink. A sometimes provocative (always ethical) food & drink industry blogger and conference speaker. Volunteer magistrate. Available for short assignments to support innovation teams transform their food & drink portfolios.
Recent activity
Comments (88)
Recipe kits generate a huge amount of wasted packaging which, in the era of increased focus on waste & sustainability, will become even more of a "pain point" for brands wanting to build customer loyalty.

The kits market value globally was projected to be $4 billion in 2018 and $36 billion by 2026. I don't believe it. Instead, I think pre-packed meal brands like Hello Fresh will run out of cash, repeat customers or both and, in its place, delivery solutions like Alibaba's Hema retail offer will thrive.

Carina, imposing a "meat tax" is a bad idea until and unless there are sufficient affordable, nutritious & easy-to-prepare plant-based alternatives. The substitutable products on shelf today are in the main high priced (Beyond Meat), come with unattractive names (Quorn, Tofurky) and/or are simply tastes awful. I grew up loving "soya meat" out of necessity (it was cheap). I know how to cook from scratch a lentil dahl etc. but many working people don't know how to nor have the time. Without better options, a "meat tax" will only hurt poorer / time-poor folks.

Its more or less the same issue with the soft drink tax. Although I agree wholeheartedly with this tax, it is destined to hurt more than help when it is introduced in April 2018 for the simple reason that retailers have NOT as yet bitten the bullet and stocked truly healthier drinks. As instructed by the global behemoths, supermarkets and other food & drink retailers have opted instead to stock smaller packs of the same stuff and/or drinks containing aspartame, ACK and sucrolose sweeteners that do nothing to really nudge positive behaviour change.


Disclaimer: I follow a plant-based diet and have never worked for or within the meat industry. I do own a low calorie/sugar British-made award-winning natural soft drink.

Karen, a character reference from a family member is admissible since, in many cases it can provide a perspective of the accused that his/her lawyer (regardless of how good they are) cannot. A family member can provide credible information on the challenges faced while growing up or his state of mind as a parent, sibling, or child - as well as offer the jury insight into the impact a sentence will have on his/her family and even how the accused's family can help during the rehabilitation period (if a community order or other non-custodial sentence is imposed).


(n.b. I am a qualified lawyer & magistrate. I am not commenting on the merits of the case.)

Fab article, Max. I'm a fellow olderpreneur as part of a deliberate switch to a "portfolio" career. I have found that, as you get older, your interests broaden as well you gain a sharper focus on your life's meaning / legacy. I have never looked back since 2007.

Jonathan, I agree there is not a lot of info about olderpreneurs despite the huge numbers of people joining its ranks - see this FT article from earlier in 2017 https://www.ft.com/content/183a52a6-d9b6-11e6-944b-e7eb37a6aa8e

I think Mexican billionaire Carlos Slim put it best "....unless you are in a society where most work is physical, your 60s [he's now 77] could be your most successful, because of the knowledge you have. When you have a society of knowledge and experience and information, at this age is where you are at your best."

Maybe now the industry - retailers and manufacturers alike - will finally listen!

Consumers are not just asking for a reformulation of something old. They may be happy with sometimes a smaller pack of the same drink. They ARE also looking for new stuff too BUT don't want that new thing to be a lot more expensive nor do they want healthier drinks to taste like medicine.

But retailers continue to want to believe / led to believe that the reformulated old stuff from the "big guys" AND pricey "fluff" are all that their shoppers will buy!


I explained the issue here a couple of years ago - https://www.linkedin.com/pulse/let-them-drink-birch-3-reasons-why-we-shouldnt-sophia-nadur/

The "big guys" in retail and food service (with nothing else to offer) continue to occupy the shelves by paying more and enforcing outdated B2B contracts.

Drinks from the smaller guys that are built from scratch (here in Britain too), are tasty, low in sugar (& Sugarwise certified), naturally functional without loading the ingredient line with stuff folks can't pronounce (& Vegan certified), vegan certified and reasonably priced are not getting onto shelves because their pockets are not as deep.

So the £14billion soft drink sector will continue to decline.....until and unless the industry takes braver steps to meet consumers more than halfway. Retailers need to open up Ocado-style "discovery shop" space on their shelves and give consumers more choice especially for drinks that meet blurring need states.

I used to work for Coke (and some of the other "big guys"). I left to launch a startup drink that's described above because I could see 5 years ago the Lucozade headlines. There are others like Tg green tea that are knocking on the doors.

Delighting consumers has never been rocket science folks. I bear no ill to LRS (actually I like the company and consider it is better than most re readiness to meet the new consumer realities). Many of the short-term / mid-term solutions are "out there" folks.

Ah but the "status quo".....
Discussions (0)
Sophia Nadur has not added any discussions yet.
Posts (0)
Sophia Nadur has not added any posts yet.