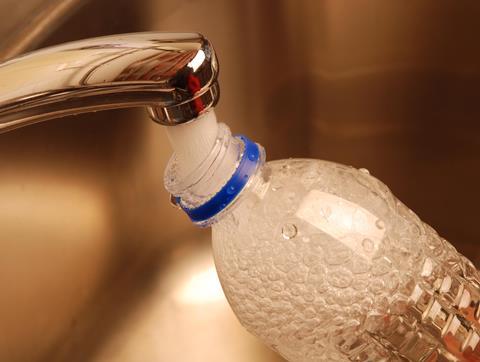 Members of the Food and Drink Federation (FDF) have collectively reduced their water usage by almost a quarter (24.2%) since 2007.
The new figures, which cover the period up to 2014, show that FDF members have reduced water consumption by the equivalent of 5.1 million cubic metres,enough to fill 2,040 Olympic-size swimming pools. In the last year alone FDF members have achieved a 3.6% reduction.
The figures for water intensity (the amount of water needed per unit of production) saw an even bigger reduction of 26.3% since 2007.
Ian Wright, director general of the FDF, said: "Water use reduction is at the heart of our environmental ambition. This encouraging result is a testament to the commitment and action of our members. They have been implementing industry-leading water saving initiatives across their sites."
Secretary of State for Environment, Food and Rural Affairs, Elizabeth Truss said: "Today's announcement is a tribute to the continued commitment and achievements of the food industry in promoting and delivering water efficiency. It shows this country has a food and drink industry that is leading the way in using innovation and technology to improve how it works, which underlines why they are one of the most exciting parts of our economy."
In January the FDF revealed that food and drink companies had hit their target for cutting carbon emissions by 35% five years early.