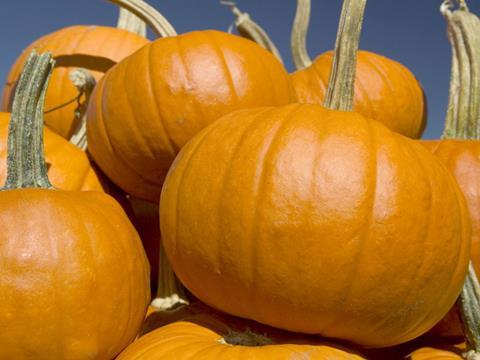 Pumpkins could be in short supply this Halloween - with one major grower warning heavy August rains had cut yields in half.

Jon Barfoot, commercial director of fruit and vegetable supplier Barfoots, said there had been a "great early growing start to the season", with lots of large pumpkins coming through. However, heavy rain in August meant "those self-same fruits have spent the last month sitting about on heavy and wet soil" and quality problems such as rot were now setting in.

"Retailers don't take any fruits with minor blemishes or soft spots as these progress into full-blown issues in the depot networks and in the ambient temperature of stores, where they metamorphose into pumpkin soup," he said. "So yields will be about 50% of the originally planned crop."

Barfoot hinted the additional costs associated with grading and waste meant pumpkin prices were likely to be relatively high this Halloween. "The mood in the market for predatory pricing this year has been low," he said.

However, he expected retailers would price pumpkins "strategically" to attract footfall to the increasingly lucrative festive Halloween aisles. "Without pumpkins there isn't really a Halloween."

Demand for pumpkins has grown in line with the rising popularity of Halloween in the UK and the industry is now worth £6m at farmgate.

Barfoots is one of the UK's biggest pumpkin suppliers and expects to sell about a million pumpkins this year, using outgrowers to ­support volumes.