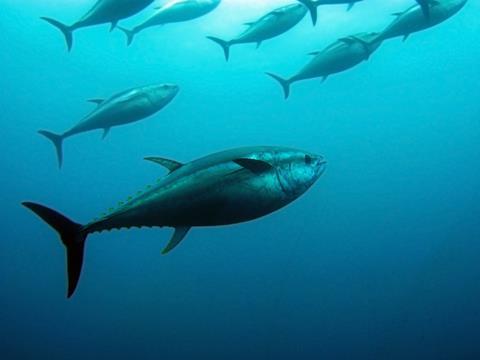 UK supermarkets and tuna brands have hailed a "landmark" agreement to protect tuna stocks in the Indian Ocean.

The agreement, reached at the Indian Ocean Tuna Commission (IOTC) annual meeting this week includes the adoption of harvest control rules for skipjack tuna, and measures to protect yellowfin tuna including reduced catches and cuts on fishing aggregate devices.

"This is the first time a tuna fisheries commission has adopted measures to protect the stock before it has collapsed," said Dr Mireille Thom, WWF-UK marine policy specialist, adding it was a "major step" towards preserving Indian Ocean tuna stocks.

The "historic" measures were supported by UK retailers and tuna brands, which backed a WWF campaign on tuna ahead of the IOTC meeting. "We welcome the progress made by the IOTC, particularly the adoption of harvest control rules and measures to reduce yellowfin catch," said a Princes spokesman.

The harvest control rules were pushed through by the Maldives, which has warned of a dwindling tuna catch by its pole-and-line fishery amid rampant overfishing by foreign purse-seiners in the region.

The new measures should prevent tuna stocks from falling too low, enabling it to continue supplying sustainable tuna to the mults.

"It is great news for the future of tuna fishing in the Maldives and the livelihoods of those who depend on it," said Steve McLean, Marks & Spencer's head of agriculture & fisheries.