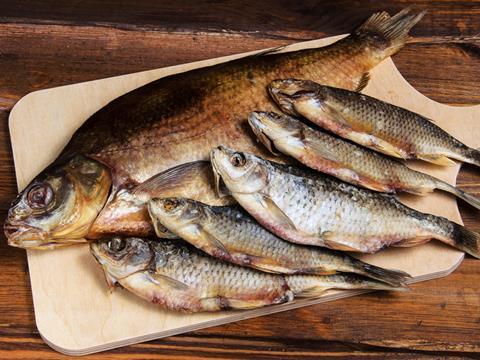 Seafood fraud is still a big problem globally, but there has been a "marked decrease" in mislabelling in Europe over the past five years, according to new analysis by campaign group Oceana.

One in five seafood samples were still being mislabelled worldwide, concluded the report, which reviewed over 200 studies from 55 countries. Fish is frequently being substituted for species classed as endangered or risky to human health, it found, and there was evidence of mislabelling at "every stage" of the seafood supply chain.

However, efforts to crack down on illegal fishing and improve supply chain transparency have resulted in reduced seafood fraud in the EU. Overall seafood fraud rates in the EU have decreased from 23% in 2011 to just 8% in 2015, the study found.

"Because illegally caught seafood, some caught or processed with slave labour, could be making its way onto our dinner plates disguised as legal catch, it is doubly important to improve transparency and accountability in the global seafood supply chain," said Kimberly Warner, report author and senior scientist at Oceana.

"The increased traceability and consumer labelling efforts in the EU point us to solutions that really do work to decrease seafood fraud, particularly in sectors and products covered by these legal provisions.