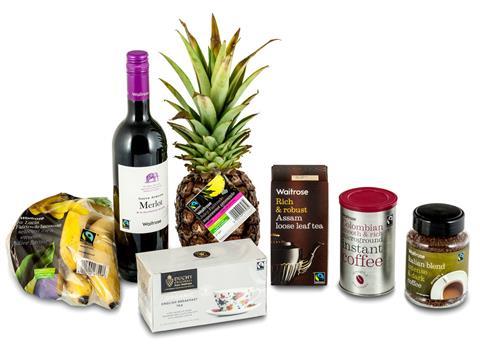 Waitrose has extended its roll out of Fairtrade certification to its own label chocolate.
The retailer's own label Seriously and Belgian block chocolate ranges now carry the Fairtrade mark to reflect that the cocoa and sugar, among other ingredients, have been sourced on Fairtrade terms.
The certification follows the supermarket's move to make all its own label speciality baking sugars Fairtrade certified in November last year. Coincidentally, the move comes as the Co-op steps back from its commitment to Fairtrade.
"We want our customers to be confident that Waitrose invests in and supports the people, communities and businesses involved in the production of our products," said responsible sourcing co-ordinator Amali Bunter.
Since Waitrose started selling Fairtrade bananas in 2007, the supermarket has – apart from sugar and chocolate - converted its tea, coffee and wine.
Earlier this year, Waitrose announced a "first of its kind" partnership with the Fairtrade Foundation, whereby the two work collaboratively to share best practice, experiences and a "joint ambition" to build upon their sustainable supply chain models.