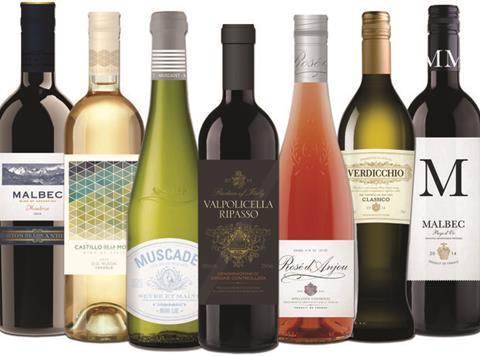 Spar is tapping demand for Malbec with an expansion of its own-label range.
The retailer has introduced seven new wines including a French Malbec and Argentinian Malbec Rios de los Andes (rsp: £7). They are available now alongside Italian red Valpolicella Ripasso (rsp: £10); Italian white Verdicchio Classico (rsp: £8); French white Muscadet Sur Lie Sevre et Maine Sur Lie, Les Deux Roches (rsp: £7); Spanish white D.O. Verdejo Rueda, Castillo de la Mota (rsp: £7.50); and French Rose D 'Anjou (rsp: £8).
"The Spar team has worked hard to transform the wine range for our business and while we have had some great success, now is the time to introduce some further interest for our customers and allow them greater choice," said Spar UK licensed trading director Chris Lewis. "Designed to provide our shoppers with some exciting new varietals as well as some firm favourites, these wines will give our stores a real point of difference locally."
Spar is the latest retailer to increase availability of Malbec, a grape that originated in France but has gained global popularity via Argentina.
In May, Morrisons announced it was adding five new Malbecs to its range from Argentina, France and Australia. At the time, Morrisons wine operations head Mark Jarman said the launches were in response to rapidly growing consumer interest in the varietal.