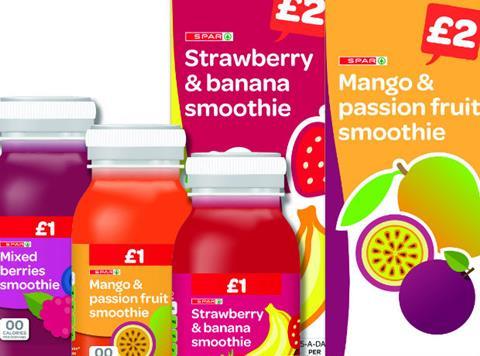 Spar is revamping its juice and smoothies range as it looks to help retailers increase sales this summer.

New lines will be added to Spar's 250ml and one-litre smoothie range, including mixed berry, mango and passion fruit, and strawberry and banana.

Cranberry and raspberry juice will also be added to the range, which, according to Spar, will keep its offering "modern and relevant".

Spar head of brand Cath McIlwham said: "Juices and smoothies are a key category for our retailers, with 78% of the population drinking them, and the overall sector is worth an incredible £2bn.

"With the refresh of the range, we are keeping our Spar brand range modern and relevant for today's shoppers."

The new range will be available in Spar stores from 13 July.