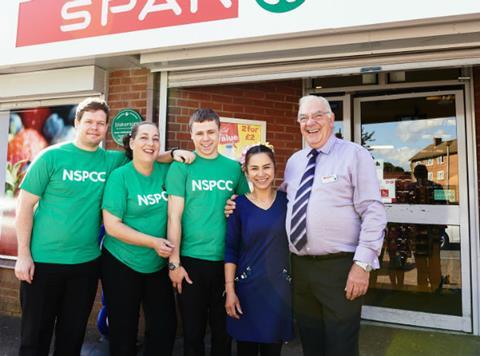 A Blakemore Retail Spar store in Cardiff has raised over £30,000 for the NSPCC over six years.

Spar St Fagans has raised money for the charity since 2011, with events ranging from dress down days to raffles and book stalls.

Funds reached a total of £30,379 when the store hosted a charity birthday party on 1 September commemorating AF Blakemore and Son's 100-year anniversary.

"On the day, colleagues were involved in various fundraising activities which raised £423 and pushed us to this staggering new milestone," said Blakemore Retail Spar store manager Allen Collett.

"Over the years we have held raffles, boot sales, fancy dress days and nights out. Colleagues are always enthusiastic about fundraising as it allows them to really get involved with the local community and enjoy themselves."

"It is important to let colleagues have some input so fundraising becomes a fun thing to do that builds strong teams, and not another chore," Collett added.

NSPCC partnership manager Thea Karavasilli said she was "thrilled" Spar St Fagans had passed the £30,000 fundraising milestone.

"We would like to thank the dedicated staff of the store for putting a phenomenal effort into their fundraising activities and thank their generous customers for all of their donations. With your help we'll be able to safeguard some of the nation's most vulnerable children from abuse."

Blakemore retail staff have raised more than £2.7m for the NSPCC since 2006.