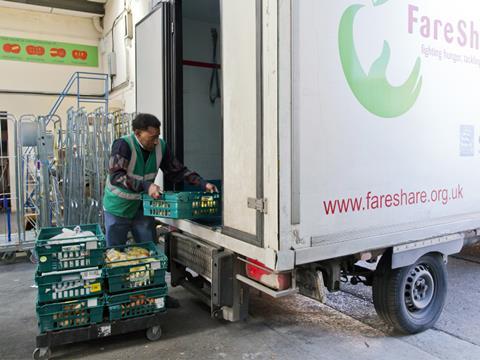 Asda has launched a scheme to ensure food that would previously be wasted at depot level due to minor technicalities can now be redistributed to charity.

At the same time, it is increasing the number of stores selling 'wonky fruit and veg'.

The new scheme will see food that fails quality control tests in areas that do not affect safety or edibility redistributed to FareShare.

"It might be that you have a pack of six apples with only five, or slightly more fat on a piece of pork than you would ordinarily expect. It's still perfectly good product and the charities will make good use of that," said Asda director of supply Matt Wood.

Asda hopes the initiative will build on the 1,149 tonnes of surplus food it has donated from its distribution centres into FareShare's network since it teamed up with the charity in April 2013 - enough food for about 2.7 million meals.

The scheme follows on the back of what Asda has said was a "successful" trial of selling misshapen fresh fruit and vegetables in five of its stores.

The retailer said the scheme had now been expanded to run in 25 of its outlets.