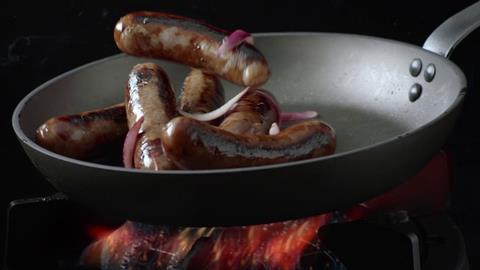 Iceland is airing a new TV campaign tonight, staring the retailer's ambassador Peter Andre cooking up a range of food and encouraging shoppers to do the same.
The advert will showcase a selection of meat and fish products, including speciality sausages and Iceland wild caught extra-large scallops (£12 for 500g), alongside more everyday products such as fish fingers and quarter pounders.
"Our Christmas TV ad campaign was a great success and we're really pleased to once again be appearing on television documenting the next phase of our journey with Peter," said Iceland joint managing director Nick Canning.
"We've developed the concept of our new ads so they bring to life the confidence and passion we have for all our products, including our new extensive, speciality fish and meat selections. This campaign provides a platform to showcase our food being prepared in situ. It's also great to have Peter on board– he's proved to be really popular with our shoppers."
Created and developed by creative agency Karmarama, this is the latest Peter Andre Iceland advert and will be shown during ad breaks this evening on ITV.