Sainsbury's unveils 'crunch-o-meter' for crisps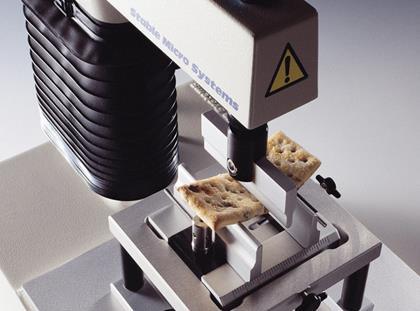 Sainsbury's has set out to save shoppers from soggy crisps with the launch of its in-house 'crunch-o-meter'.

The device uses a probe to measure the force needed to break its own-brand products - from crackers and crisps to pretzels and peanuts - to ensure all of them meet the crunch test.

The acceptable level of crunchiness will be set by human tasters for each product during development.

This "crunch range" will become the bar for all future batches, removing the variation caused by subjectivity of tasters.

The in-house testing device will be good news for Britons who rated crunchless crisps as the top texture-related food fail in a study by Sainsbury's.

Limp biscuits, crackers that don't 'crack' and unripe avocados were next on the list.

Sainsbury's has also used the 'crunch-o-meter' to produce a guide to peaceful snacking over the Christmas period. The guide ranks products on their crunchiness - and potential to create noise - from its top-rated grissini breadsticks and lebkuchen stars to quieter choices such as cheese puffs and hand-cooked crisps.

"People might decide to serve a quieter option during the annual viewing of Love Actually and go all-out with crunchier options like breadsticks during a rowdy board game," said Juliette Jahaj, head of analytical testing at Sainsbury's.