Britain's largest supermarkets cutting the price of fuel by 2ppl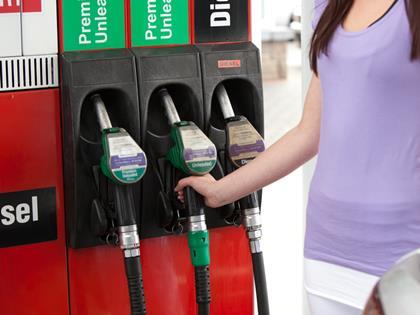 Britain's largest supermarkets are cutting the price of fuel by 2ppl across all filling stations ahead of Father's Day following a fall in global oil price.

Asda is capping the cost of petrol and diesel at 111.7p at its 305 stations from today.

Sainsbury's, with 309 sites, Tesco, with 500, and Morrisons, with 333, said they were also cutting fuel prices by 2ppl.

The announcements come after a fall in the price of a barrel of Brent crude oil, from over $50 at the start of June to $48 this week.

Rising prices at forecourts have had the largest impact on the continuous rise in inflation to 1.8%, said Asda.

"Today's latest move shows that Asda is once again leading the way in reducing the price at the pumps to help the millions of motorists across the UK," said Asda head of petrol trading Dave Tyrer.

"Our new national price cap of 111.7ppl on both unleaded and diesel will be welcomed by the millions of drivers who are starting to plan their summer holidays." The AA said Asda's move could break the logjam on fuel prices, which have been stuck at 116.5ppl for the last six weeks.

RAC fuel spokesman Simon Williams said: "This is excellent news for motorists. But it's particularly good to see a major supermarket reducing the price of diesel in line with petrol as the wholesale costs of both fuels are currently very similar."

The latest round of cuts means fuel prices are at their lowest since December 2016.

"This is a great piece of news for our customers ahead of what promises to be a warm weekend," said Sainsbury's fuel buying manager Izzy Hexter.

"We always aim to provide our customers with fantastic prices and great quality across all of our products and services, so we hope this price drop will help them keep costs down in the run up to summer holidays."

Tesco fuel director Peter Cattell said: "We know that lots of customers will have plans to enjoy the good weather predicted for this weekend, so we're delighted to be dropping the price of fuel to help them enjoy it even more. This reduction of up to 2p per litre on petrol and diesel at all of our 500 petrol filing stations will mean millions of customers save money by shopping at Tesco".