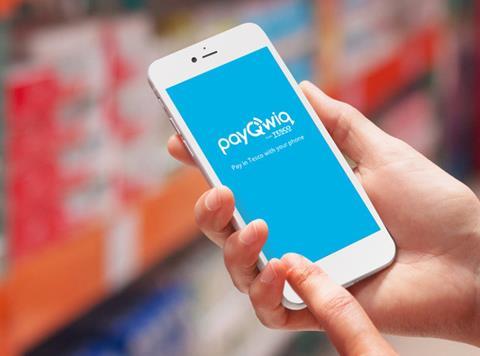 Tesco is set to roll out its mobile payment app across all stores by next spring, The Grocer has learned.

The supermarket was "very pleased" with uptake of its digital wallet app PayQwiq in its 500-store trial, said David McCreadie, managing director of Tesco Bank.

McCreadie would not reveal numbers but said the results were positive enough to inspire a rollout across all stores during the first quarter of next year.

The PayQwiq app was first trialled in 2014 and enables customers to pay for baskets worth up to £250 in one tap, while automatically collecting Clubcard points. McCreadie suggested Tesco could eventually add extra functionality to the app such as technology that mimics Scan as you Shop - a handheld device that allows customers to scan products as they walk through the store.

"Our current focus is on getting complete coverage over all the estate," he said. "When all stores have PayQwiq we can then have the capability of extending it into things like Scan as you Shop but it's not our current focus."

McCreadie said the ability to pay and collect loyalty points at the same time was a key selling point of the app. "Apps that are only about payment aren't enough to convince customers," he said.