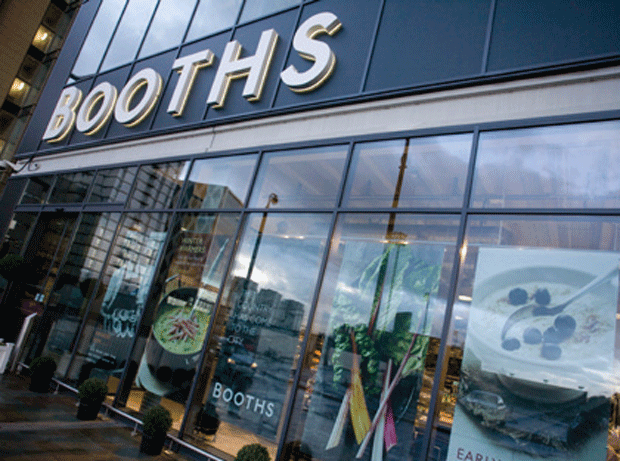 Booths is working with academics from Lancaster University to find ways to encourage people to consider the environmental impact of the food they buy.
Over several months, researchers will follow shoppers around Booths stores to better understand their buying habits.
They will also spend time with Booths' buying team to understand the restraints retailers face when trying to reduce the carbon footprint of the food they sell.
Booths chairman Edwin Booth said protecting the environment was a top priority for the retailer.
"We believe retailers have a responsibility to signpost consumers to shop sustainably and encourage them to make the right choices," he said.
"From the way we design our stores, plan marketing campaigns and train staff, how we source and market products has a consequence and it's a great pleasure to support Lancaster University in its research."
Lancaster University will also be assisted by environmental experts Small World Consulting. The research project has received funding of £214,455 from the Engineering and Physical Sciences Research Council.
"As people think about their diet from a nutritional point of view, we want them to also think about their carbon footprint," said Dr Adrian Friday, from Lancaster University's School of Computing and Communications.