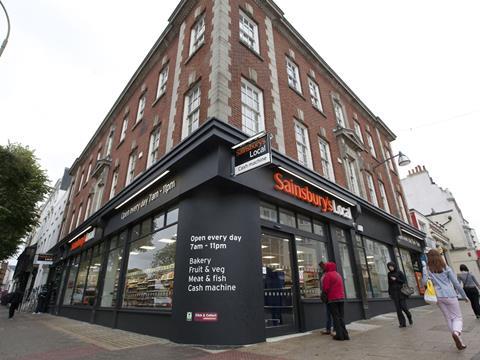 Sainsbury's decision to merge its supermarkets, convenience and logistics teams has failed to dent its continued growth in convenience.
The retailer brought the teams together under the leadership of retail and operations director Roger Burnley in April 2014 to allow Sainsbury's c-stores and supermarkets to work more closely together, tackle issues and manage shared resources.

The new structure has been in operation for three months and led to the departure of Sainsbury's director of convenience Simon Twigger, who is currently on gardening leave.

Unveiling its full-year results this week, Sainsbury's said its convenience estate chalked up growth of over 16%, with sales of £2.1bn and over seven million transactions a week. It also opened 98 new c-stores in the year to 14 March 2015 and vowed to open a similar number this year.

Sainsbury's reported its first pre-tax loss in a decade, of £72m. Sales fell 0.7% to £23.7bn.