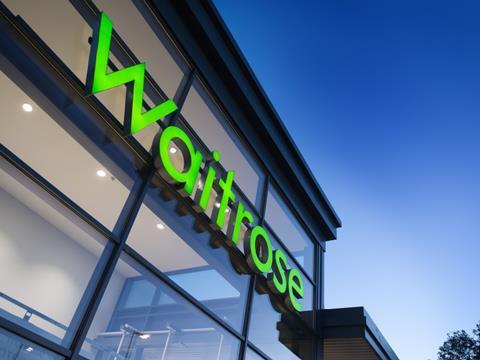 Waitrose has warned that a period of "unprecedented investment" will hit first-half profits.
In its weekly trading update, Waitrose MD Mark Price issued the warning ahead of the partnership's interim results on 11 September.
"We are investing to enable us to compete effectively in this very tough market and to build a strong business for the future," he said.
"As well as price-matching and more promotions, we're giving myWaitrose members a fantastic deal on butter and milk without cutting the price we pay to our dedicated group of British dairy farmers. We are also building our online business, opening new shops and improving existing ones, offering new services and hospitality, and using myWaitrose to understand our customers more."
Waitrose said it expected half-year sales growth to be in the region of 4.5%.
Waitrose sales growth has slowed dramatically in recent weeks. In the five weeks to 19 July, Waitrose sales growth, including petrol, averaged just 0.64% and for two of those weeks sales growth was negative, according to our analysis of Waitrose's weekly trading updates. By contrast in the previous 20 weeks, Waitrose sales growth averaged 5.5%.
Waitrose blamed tough comparatives for the slowdown. "Our recent figures have been no surprise as we've been trading against an exceptional period last year where strong promotional activity resulted in double-digit growth," said a Waitrose spokeswoman. It added that sales growth had picked up in the final week of the half-year – growing by 6.7%.