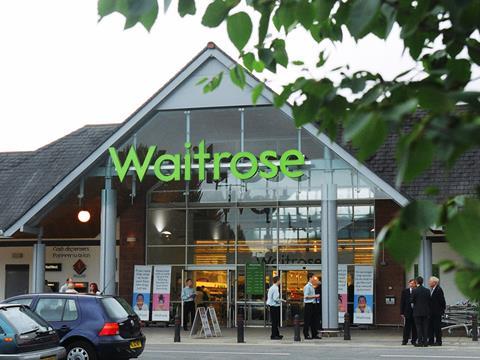 Waitrose shoppers bought 16% more seasonal lines in the week ending 28 March than they did in the same period, a fortnight before Easter, last year.
Rob Collins, Waitrose retail director, said the week, which included the build-up to Mothering Sunday, saw thousands of Easter bonnets and chocolates sold.
Hot cross bun sales climbed nearly 26%. The supermarket's traditional richly fruited variety remained the best seller with sales up 48%.
Collins said home-baking sales climbed almost 5% last week, including Waitrose Canadian Strong flours – up 43%. Dried fruit sales rose 16%, which Collins said suggested that customers were making their own hot cross buns, too.
"Pre-packed fish sales leapt up nearly 14%, shellfish increased by more than 17% and sales of natural fillets jumped by more than 18%," Collins said.
Strong promotional activity contributed to the figures. "Lamb had a great week, too, with sales increasing by more than 16%," he added.
Frozen pizza sales jumped 28% and fresh ready meals 11% on the back of "a week of great sporting action, including a host of international football fixtures".