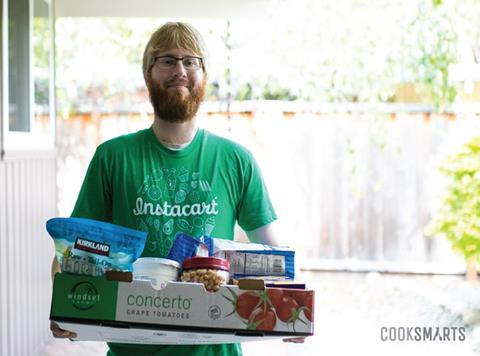 Express grocery delivery giant Instacart is mulling an expansion beyond the US, its head of product has revealed.

Neighbouring countries such as Mexico and Canada would be the most likely first targets, vice-president and head of product Elliot Shmukler told The Grocer.

But Shmukler revealed the company would also be keen to take its one-hour delivery model to the "highly developed" UK online grocery market at a later date. "We would love to be in the UK," he said at the Shoptalk US conference in Las Vegas yesterday.

Instacart was founded in San Francisco in 2012 and has since established 130 US grocery retail partners including Whole Foods Market. It serves 25 US states and last week secured $400m (£324m) in funding.

Shmukler said partnerships with retailers were vital to making Instacart's one-hour delivery model work, so the companies could share data on stock and open dedicated speedy checkout lanes.

He expressed doubts over whether UK express delivery startups such as Convibo and Beelivery - which typically operate independently from retailers - could become mass market.

"It can work but you have to charge the customer for that delivery service because without retailers' input, it's difficult to make money and be efficient," said Shmukler.