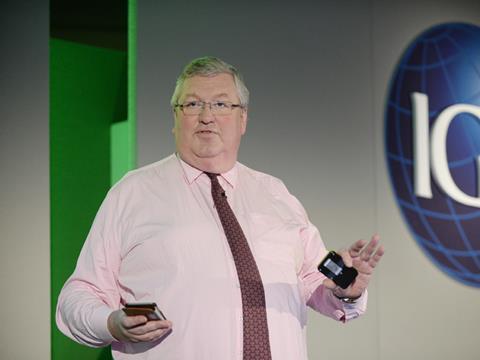 The IGD Efficient Consumer Response (ECR) UK mentoring initiative is set to double in size next year.

The scheme is part of ECR UK's supply chain talent work group, co-chaired by Waitrose supply chain director David Jones and Diageo GB supply chain director Sue McGeorge. It identifies rising supply chain stars and looks to help fast-track their careers. retailers mentor suppliers and vice-versa.

This year, 17 young people were mentored by senior supply chain figures - Waitrose's Jones mentored a Heinz employee, while a young member of the Waitrose team was mentored by Heinz.

Jones told the IGD Supply Chain summit this week the scheme would be expanded in 2015 to benefit 34 young executives. Those mentored last year would now take on mentoring roles themselves.

"We are looking at other ways we can enhance the programme in the future," explained Jones. "But we also want to be careful not to water it down by getting too big."

Jones also called on fmcg companies that were not currently members of the ECR initiative to get involved.