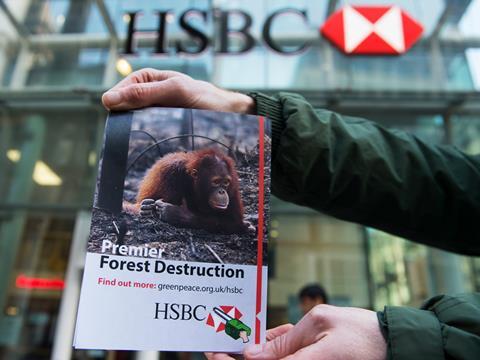 Palm oil is back in the spotlight following accusations by environment campaigners that suppliers linked to deforestation had been funded by HSBC.
Greenpeace claimed the international bank was "financing forest destruction for palm oil" by providing loans to six organisations with links to deforestation in Indonesia: IOI Group, Goodhope Asia Holdings, Bumitama Agri, Noble Group, Posco Daewoo Corporation, and Salim Group/Indofood.
HSBC said it had "no interest" in financing customers involved in land clearance by burning or other illegal operations that do not comply with the bank's policy on agricultural commodities and forestry.