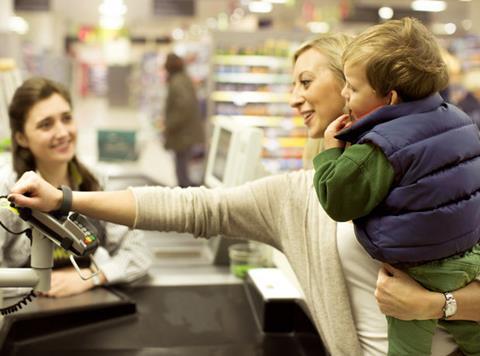 Barclaycard has added three new devices to its contactless payment line-up.
The wristband, keyfob and sticker for bPay touch and go payments will be available online from 1 July. Transactions and top-ups can be managed either with a multi-platform app or on the website.
Anyone with a UK-registered Visa or MasterCard credit or debit card will be able to use the new technology. Initially, the devices will be valid for payments up to £20 before the value is increased to £30 in September. All payments are protected from fraud and users will be able to remotely shut down their device through the app or website if it is lost or stolen.
Contactless payments rose 331% in 2014 with £2.32bn worth of transactions. The bPay with a bank card technology was first released at Pride London and British Summer Time in Hyde Park last year.
"We're in the midst of a sweeping change in the way we pay, with cash-dominated transactions being replaced by 'touch and go' contactless technology that has made it easier, safer and faster to make low-value payments," said Barclaycard Digital Consumer Payments MD Mike Saunders.
Prices start at £14.99 for the sticker which can be applied to a mobile phone, £19.99 for the key-fob and £24.99 for the wristband. After purchase the payment devices will be free to use for the consumer. The new products will be available online and on the high street from August at CycleSurgery, Runners Need and Snow + Rock.