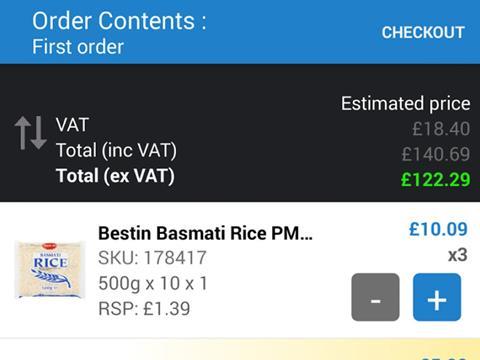 Bestway Group's mobile app hit 10,000 downloads this week less than a year on from its launch.

The Bestway and Batleys app was developed by RNF Digital and was launched last September. It offers retailers easy-order features such as a built-in product scanner, a real-time product catalogue, stock availability checker and customer order history storage for quick reordering.

Now accounting for 17% of the group's total online sales, the number of customers downloading the app has increased by 18%-20% every month. It is also now the preferred method of ordering for 30% of customers using the Bestway click & collect or delivery services.

"This is a significant milestone for the Bestway Group and we look forward to delivering many new exciting updates throughout the year," said RNF Digital MD Rob Mannion.

"Since its launch the app has continually evolved to improve the customer experience, ensuring it remains at the forefront of any comparable services within the sector."

Bestway picked up this year's Grocer Gold Award for technology supplier of the year.