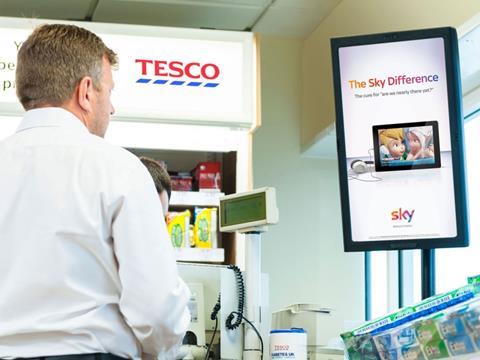 Amscreen is aiming to bring its face-scanning OptimEyes technology to all major supermarkets in the next 18 months.

The controversial screen-based system scans the faces of customers to determine their age and sex, and then runs tailored adverts.

It is being trialled by 15-20 major UK retailers, including 500 Tesco forecourts. Amscreen CEO Simon Sugar said Tesco had been "very pleased" with the trial, and that taking it in-store was "the natural next step".

"We have trialled OptimEyes at convenience stores in South Africa and the plan is now to get it into UK supermarkets," Sugar said. "If retailers want to maximise money from their suppliers, they can put it on every aisle or they can add it to the payment area to inject a bit of theatre."

He added: "Brands like Cadbury and Mondelez have reacted positively to OptimEyes as they can run ads that are in-store, not in the middle of nowhere."

Amscreen is working on a 70-inch screen that can be used in shopping centres; there are currently 24 and 40-inch variants.

OptimEyes is also being trialled in 50 PamPurredPets stores.