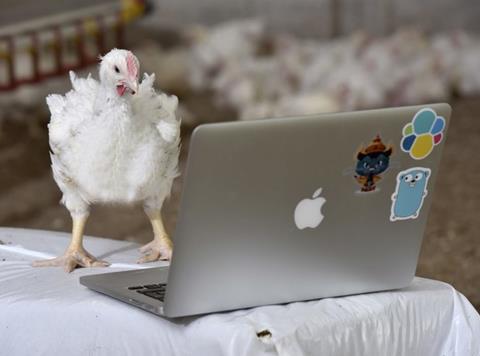 Sainsbury's has introduced its hackers to tractors in a bid to develop technology specifically for agriculture.

A team of 11 Sainsbury's developers and data scientists spent three days on a Somerset chicken farm, where they developed technology to help farmers manage data on their poultry.

The initiative set out to tackle "outdated" data-gathering techniques in the agricultural industry, which all too often fall short of farmers' needs. Sainsbury's said this was particularly damaging at a time when farmers had an increased responsibility to report figures.

By working with 14 farmers on Frogmary Green Farm to identify the most common challenges, the Sainsbury's team came up with four prototype technology products.

These include a system that tracks the animals' vital details such as age, feed and location, and one that specifically logs their health to ensure high levels of welfare. Another prototype was a mobile scale to measure the height and weight of a bird.

Frogmary Green Farm farmer Nick Bragg said the prototypes were "fantastic" and could make a "big difference" to the running of the farm.